Spotify launches new music player for Facebook mobile apps, increases subscription price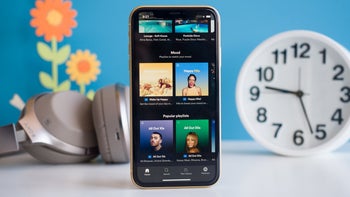 Previously known as Project Boombox
, Spotify's integrated
audio player for Facebook is now official
. Starting this week, select Spotify Premium and Free users will have access to the new player inside the Facebook mobile apps at no additional charge.
The new change will allow users to listen to their favorite tune from Spotify inside the Facebook app on iOS and Android. Even if you're not a Spotify Premium user, you will still be able to use the new feature, it's just that the experience will be delivered via shuffle mode and with ads.
Currently, the new music player is rolling out in the following countries: Argentina, Australia, Bolivia, Brazil, Canada, Chile, Colombia, Costa Rica, Dominican Republic, Ecuador, El Salvador, Guatemala, Honduras, Indonesia, Israel, Japan, Malaysia, Mexico, New Zealand, Nicaragua, Panama, Paraguay, Peru, South Africa, Thailand, Uruguay, and the United States.
If you're living in one of the countries listed above, you should see a Play button pop up on your screen when a Spotify link appears in your Facebook News Feed. According to Spotify, the new integration will be launched in more markets over the coming months.
In other news, Spotify announced a price hike in Europe and the United States. However, customers in the US will only experience an increased price for their family plans. Starting from April 30, Spotify family prices increase from $14.99 to $15.99 per month, but other plans like Duo, Premium, and Student will not change.
Sadly, that's not the case if you're living in Europe (the UK included). For example, Spotify Student subscription prices will increase from €4.99 to €5.99, while Duo price will change from €11.99 to €12.99. The Family plan price will also increase from €14.99 to €17.99 per month.
In the UK, prices will increase for all subscription types by £1, except for the Spotify Family plan which will have its price increase by £2 per month. According to
The Verge
, all Spotify subscribers in the US and Europe will have a one-month grace period before the new prices come into effect.
Recommended Stories