Some Samsung Galaxy Note 9 displays are exhibiting signs of light leakage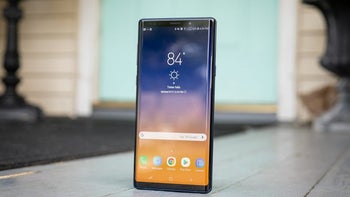 The
Samsung Galaxy Note 9
has been in some buyers' hands for no more than a few days, and already several owners have spotted an annoying problem. Along the left side of the screen, there is what appears to be a light leak that once spotted, becomes a major distraction to
Galaxy Note 9
users. The problem is occurring right where the
edge
of the display hits the metal frame.
Several
Samsung Galaxy Note 8
and
Galaxy S9
users said that the same exact thing occurred with their phones. But the situation might not be as dire as it appears. There are some Galaxy Note 9 owners who believe that what appears to be a light leak is really an illusion that appears due to the curved screen and reflections from inside the display. Supposedly, not all units have this due to the way that the phone is painted during the manufacturing process.
Samsung is reportedly looking into the matter and as soon as it issues a statement, we will pass it along to you. In the meantime, if you have noticed this same issue on your new Galaxy Note 9, feel free to weigh in by leaving your comments in the box below.