In midst of stock nosedive, Snap CFO Vollero quits and will be replaced by Amazon finance veteran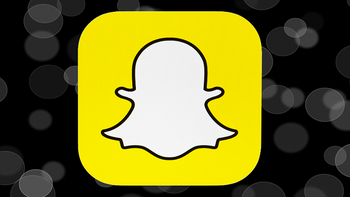 To say that the last two weeks have been tumultuous for Snapchat parent Snap would be an understatement. On April 25th, there was talk about
the company testing another redesign
. The same day,
Snapchat unveiled its Snappables AR games
, and
introduced its updated Spectacles
the very next day. On May 1st, the company released its first quarter 2018 earnings and reported weaker than expected revenue and slower growth in the number of Daily Active Users.
The stock plunged 15% to $12.13 a share
following the dissemination of the report.
Today, with the stock down an additional 11.5% since the earnings debacle nearly a week ago, Snap CFO Drew Vollero announced that he will step down on May 15th. His replacement will be Amazon vice president of finance Tim Stone. The executive has a background in digital content and cloud services. The hiring of Stone was well received on Wall Street. After the 4pm market close, the news came out and Snap's shares rose 1.3% after hours. It was the first sign in a week that the firestorm at Snap might be over.
"I am deeply grateful for Drew and his many contributions to the growth of Snap. He has done an amazing job as Snap's first CFO, building a strong team and helping to guide us through our transition to becoming a public company. The discipline that he has brought to our business will serve us well into the future. We wish Drew continued success and all the best."-Evan Spiegel, co-founder and CEO, Snap
Stone, 51, will earn a salary of $500,000, receive $20 million in Restricted Stock Units and $500,000 in Snap options. The RSUs and options will vest over time. As for Vollero, the ex-Mattel executive joined Snap three years ago and found that the company was using Quickbooks to track its finances. He will stay on at Snap until August 15th as a paid "non-employee advisor" in order to help Stone ease into the job.
source:
CNBC