Excellent new deals bring Samsung's old Galaxy S8+ and Note 8 back in the limelight
4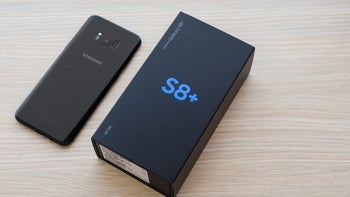 With
Samsung's next big thing(s)
just a couple of weeks away from
a formal announcement
, Android power users probably wouldn't be caught dead considering the purchase of last year's Galaxy Note 9, S9, or S9+. But how about the 2017-released
Note 8
or
S8+
? No way, right? Unless your bargain-hunting instincts get the better of you, that is, and you decide to pull the trigger on a refurbished unit available at an insanely low price today only through Woot.
We're talking a measly $299.99 for the GSM unlocked Galaxy Note 8 and an even lower $234.99 as far as the "fully unlocked" Galaxy S8 Plus is concerned, both of which come with a 90-day limited seller warranty and a "moderate level of wear & tear including (but not limited to) scratches, dents, and dings." Otherwise, these are fully functional devices, mind you, equipped with large and beautiful AMOLED displays sporting razor-thin bezels and powerful Snapdragon 835 processors.
The
Note 8
is up for grabs in a single "Midnight Black" paint job, supporting networks like AT&T and T-Mobile but not Sprint and Verizon as well, while the
S8+
can be purchased in your choice of three color options (black, silver, or gray), with activation possible across all four major US carriers.
Both handsets come with Android Pie and Samsung's proprietary One UI skin on top nowadays, as well as decent battery life and water-resistant exteriors. In addition to S Pen functionality, the Note 8 also has dual camera capabilities going for it, but the Galaxy S8+ is certainly no pushover in the imaging department either.
Compared to the upcoming Galaxy Note 10, these market veterans have a few important advantages too, supporting physical 3.5mm headphone connection and microSD storage expansion. Then again, they can only accommodate 64 gigs of data internally, which may not seem very impressive by
2019 high-end standards
but it's still plenty for a couple of sub-$300 devices.

Check out the deals here
Recommended Stories