Galaxy Note 10 best feature? Even the base model will have 256GB of storage
18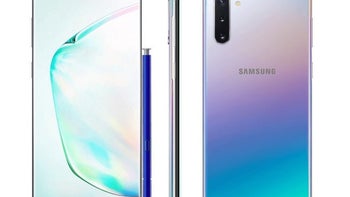 The Samsung Galaxy Note 10 is coming and it will arrive in two flavors, a regular Galaxy Note model and a "Pro" slash "Plus" model (leaks argue over the named). The two phones will be packed with features and will boast a brand new styling with a beautiful color gradient, a discreet center punch-hole design for the front camera, and almost invisible bezels. But the best thing about this phone is just how future-proof it will be and taking care of that is not only the fast, Snapdragon 855 processor, but also for the first time on a Samsung phone, 256GB of storage in even the base model.
And to think that just three years ago some companies like Apple offered their base flagship phone with a measly 16GB of on-board storage is really shocking in hindsight.
Is 256GB overkill? Maybe a bit, but if you consider that people stick to their phones for much longer these days (many people change phone once every three years), and how photos, videos, games and what not will just pile up after a year or two... it might actually be the most reasonable decision that a phone maker has made recently.
Samsung is also expected to keep the microSD memory expansion slot, so you can further add to this ample storage allowance, but unfortunately, rumors say that the Note 10 will not feature a 3.5mm headphone jack.
With overall better design, faster chips and more storage, the Note 10 will be one premium flagship. The prices for it have just recently leaked and rumors say they will be the following:
Galaxy Note 10 base model, 256GB storage: $1,000
Galaxy Note 10, 512GB storage: $1,150
Keep in mind that so far, leaks have only specified that the Germany-bound Note 10 specifically will have 256GB storage in the base version, and we are not sure whether Samsung will deliver the same model globally, but that's what we do expect and hope for.
Are you excited about the upcoming Note 10? Are you planning on getting one?