'Spotlight' eBay deal brings Samsung Galaxy S10 price down to only $570 brand-new
1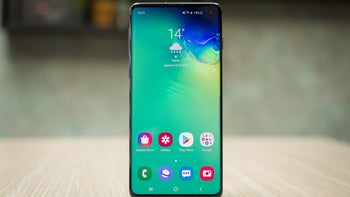 If you can't decide whether to buy the 6.1-inch
Galaxy S10
at a
cool discount from B&H Photo Video
or at its normal price directly from Samsung with a pair of wireless
Galaxy Buds and an exclusive YouTube Premium trial
thrown in for free, you may also want to consider the latest eBay "spotlight deal" as a third option.
Obviously, this will allow you to easily maximize your savings... as long as you don't have a problem making a few compromises. For one thing, the factory unlocked SM-G973 units sold on eBay by Sobeonline1 come without any sort of a valid US warranty. You can't activate these on CDMA networks like Sprint or Verizon either, as they're designed specifically to be used with GSM technology from the likes of AT&T and T-Mobile. Last but not least, it's worth pointing out that the "international"
Galaxy S10
model packs an Exynos 9820 processor that's slightly slower than the Snapdragon 855 SoC inside the US-specific variant, according to a number of in-depth tests.
At the end of the day, though, it's still pretty much impossible to argue with the value proposition of a $569.99 Samsung Galaxy S10. That's right, you can get this bad boy for a measly 570 bucks at the time of this writing from a top-rated eBay seller, with free shipping and free 30 day returns included. The only small inconvenience (apart from the aforementioned compromises) is that you can currently purchase the 8GB RAM-packing, 128GB data-accommodating phone in a single paint job. Namely, white.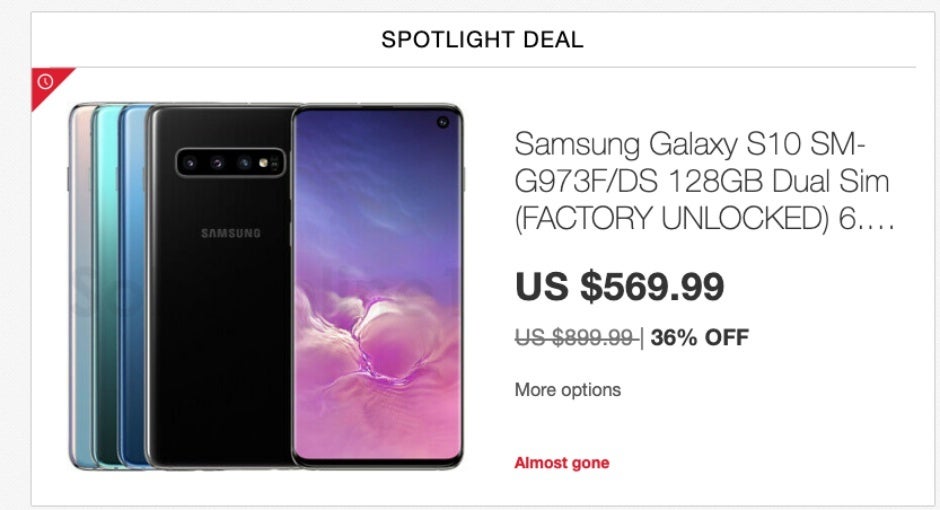 On the bright side, the Galaxy S10 on sale in eBay's "spotlight" today supports dual SIM connectivity, which can be an extremely convenient feature, particularly for traveling purposes. Other top-notch specifications include a super-sharp AMOLED display with 3040 x 1440
pixel
resolution, a versatile triple rear camera setup, a single 10MP selfie shooter, and a respectable 3,400 mAh battery.
Oh, and in case you're wondering, the brand-new, unused, unopened, and undamaged items sold by Sobeonline1 at this special price are several hundred bucks cheaper than equivalent units available through Samsung's official US e-store and authorized retailers like Best Buy.