Deal: Samsung Galaxy S10 series gets massive discounts at B&H
3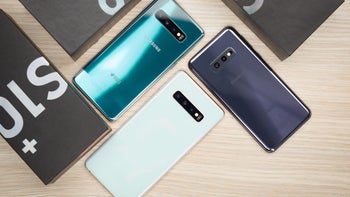 Samsung's latest flagship series is getting discounts more often than not, a sign that the South Korean company really wants to boost sales of the
Galaxy S10
lineup. It's also a sign that flagships, in general, are a bit overpriced and that manufacturers can lower prices a bit whenever they feel their sales need a little boost.
Anyway, it appears that B&H wants a piece of the pie as well, and the best way to do that is to offer massive discounts on the
Galaxy S10
series. Now, it's worth mentioning that the 256GB and 512GB models are getting the highest discounts, so if you want to go for the best deal, check those prices.
To summarize, the Galaxy S10e 256GB, Galaxy S10 512GB, and Galaxy S10+ 512GB and 1TB are getting $100 discounts, in addition to a clip coupon that will allow customers to save another $100 on any Galaxy S10 model.
Basically, you'll be getting $200 discounts on the Galaxy S10 smartphones mentioned above, and $100 discounts on any other model that we haven't listed. Also, the phones are available in five colors options, but some are cheaper than others, so you might want to check all versions before placing your order.