HMD Global demonstrates its dedication to user privacy and security, moves its data servers
49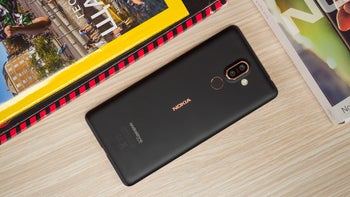 "Data security and privacy" — these words have been thrown around a lot in recent years, gaining more and more momentum after events like the Facebook Cambridge Analytica scandal, the Huawei spying accusations, et cetera. As you are probably well aware, your own Android phone will beam packages of data to its manufacturer, to feed device activation lists and anonymous performance charts.
But privacy is privacy and keeping any data secure is always the better choice. HMD Global (Nokia 2.0) has decided to signal its dedication to protecting user data by moving all of the data it collects to a different spot. HMD has partnered with Google Cloud and consultancy firm CGI and began the process of
migrating its records
right to its back yard — the Google Cloud Region in Hamina, Finland. Previously, the data was stored on Amazon Web Services servers in Singapore.
All newly-released Nokia phones will be sending their data to the new servers. As for the older handsets — they will start uploading to the new location when they receive the Android Q update. And, you know, HMD Global is dedicated to pushing major updates as fast as it can, so maybe you will get to see Android 10 on your Nokia phone by the end of the year?
Juho Sarvikas, chief product officer at HMD Global said:
Google Cloud and CGI were natural choices to be our strategic cloud partners thanks to our pre-existing close collaborations with them, which ensures that we're implementing our leading data security and analytics technology at a global level. We want to remain open and transparent about how we collect and store device activation data and want to ensure people understand why and how it improves their phone experience