Android gets publicly shamed on stage at Apple's WWDC '18 event
99+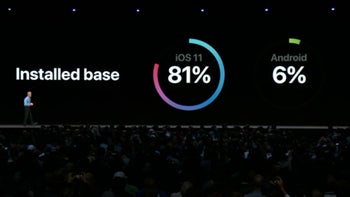 At Apple's official WWDC keynote today, Apple head honcho Craig Federighi took a subtle but rightful jab at Apple's iOS biggest software competitor - Android.
Quoting some pretty staggering figures, Federighi pointed out that iOS 11, Apple's current latest software, is powering a whole lot of 81% of all active iOS devices across the world, which are well over a billion.
Meanwhile, Federighi shamed Android by stating that merely 6% of all active Android devices run the latest version of Google's software, which happens to be last summer's Android 8.x Oreo.

Fact-checking reveals that this statement is just slightly over-exaggerated.
Looking at the latest stats from
Google's own stats dashboard
, Oreo really powers 5.7% of the Android device pool, with Android 8.0 being found on 4.9% and Android 8.1 powering up another 0.8% of all devices. The data below was accurate as of May 7, 2018.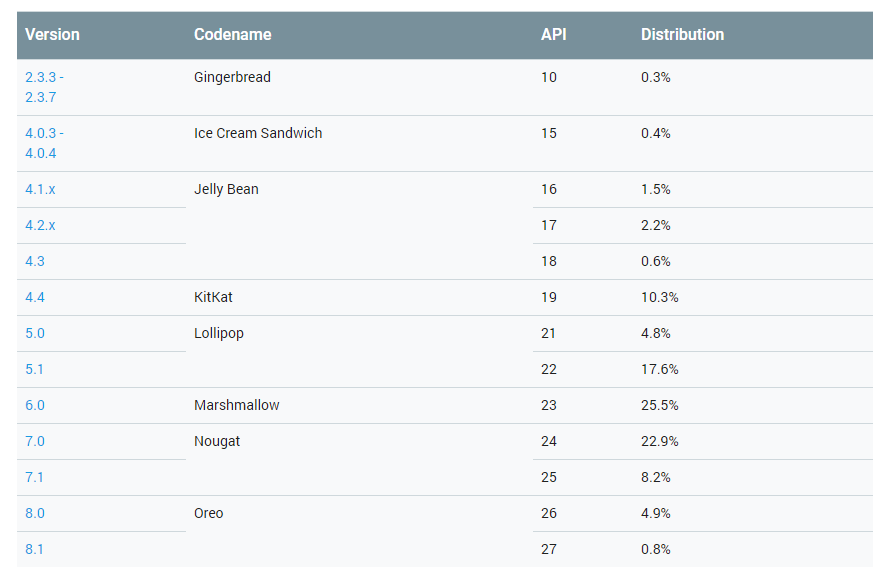 Android distribution breakdown as of May 7, 2018

Meanwhile, Apple's App Store dashboard reveals that iOS 11 sits at 76% adoption, but the data is accurate as of April 22. Thus, iOS 11 having an 81% adoption as of this moment does not seem implausible.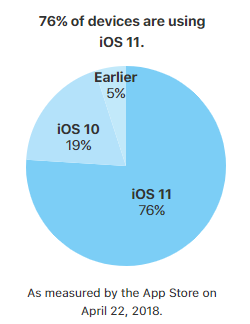 iOS distribution as of April 22, 2018
Recommended Stories