Some older Apple iPhone models are experiencing rapid battery draining after iOS 11.4 update
86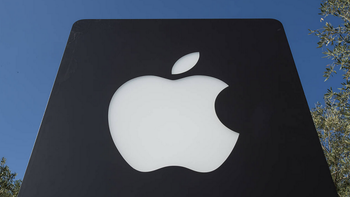 Apple iPhone users are up in arms over the way their batteries have been draining rapidly ever since they installed iOS 11.4 on their devices. More than 1,300 comments have been posted on the Apple Communities forum page about this issue. One
iPhone 6
user says that since the update, his battery has been draining even when he doesn't use the device. His all-day battery life has been reduced to just a half-day.
An
iPhone 6s
owner says that his phone lost 60% of its battery life overnight and he also noticed that his
iPad mini 4
was experiencing the same exact thing. Another person says that his battery is losing 1% every 20 seconds. It seems that most of these complaints are about the battery draining on an
Apple iPhone 6
or
iPhone 6s
, although there are a few posts about the odd
iPhone 7
and
iPhone 7 Plus
.
Some users provided tips, such as turning the Wi-Fi off (which dropped battery usage from 10% per hour down to 1%), while yet another affected user turned off Location services. Other helpful hints include exiting open browser tabs, reducing the number of apps that run in the background, turning off Bluetooth setting when not using a Bluetooth device, and turning off iCloud backup except when actually backing up your phone (preferably overnight).
"There seems to be a bug with Wi-Fi in iOS 11.4. I had the battery draining issue on my iPhone 6s and disabling Wi-Fi, though not an ideal fix, has resolved the issue. I've had Wi-Fi off for several days now and the battery performance is back to normal. Some people are suggesting that the problem only occurs when connecting to a 5GHz Wi-Fi network, whereas with 2.4GHz networks it is fine. I haven't tried that yet myself so can't vouch for it, but it might be worth a try if you can't do without Wi-Fi"-richard0x4a, Apple Communities
So far, there has been no word from Apple. If you are experiencing shorter battery life on your iPhone after installing iOS 11.4, you need to inform the company. You can do that by sending them feedback through the virtual form found when you click on this
link
.