iPhone SE vs iPhone 6s: the minor differences you might have missed
47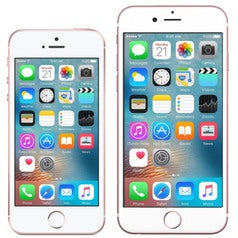 Blitz question – can you name a smartphone that's both compact and powerful? The
iPhone SE
is probably what springs to mind for anyone who has been following the news. In a nutshell, it packs the potential of an
iPhone 6s
inside the body of an iPhone 5s. It is smaller and cheaper, yet equipped with the A9 system on chip and 12MP main camera of Apple's flagship handset.
However, the obvious size and design differences aren't all that sets the two phones apart. The different price tags don't complete the list either. In fact, the more we compare the
iPhone SE
and iPhone 6s side by side, the more differences between the two we come across. Here are the small differences between the iPhone SE and iPhone 6s you might have missed.