iPhone 5s alternatives round-up: what else can you get for $199?
43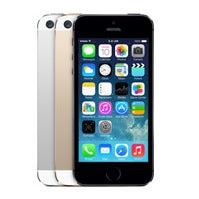 The
iPhone 5S
is peeking at us from right around the corner. In just a few hours, the smartphone will be released in the US, Canada, France, Germany, the UK, Japan, and other key markets, carrying a premium price tag attached to it, as usual. In the US, to be more specific, the 16GB
iPhone 5S
price will be nailed at $199 on a 2-year contract, or $649 for those who prefer theirs unlocked and contract-free.
Now, we're pretty sure that the iPhone 5S will be an outstanding smartphone, just like the previous iPhone models. But at the same time, we can think of more than a few alternatives one should consider before reaching for their credit card – alternatives that should be just as good as Apple's new handset and happen to fall in the same price category. And if you aren't a die-hard Apple fan who must own an iPhone 5S at any cost, perhaps you should take a look at them, presented in our slideshow below. Have we made you change your mind at the very last moment? Let us know down in the comments!