iOS 6.0.1 coming in weeks, brings improvements and bug fixes
76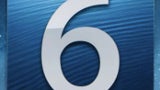 According to a new rumor, Apple is currently testing the first update to iOS 6, which will be iOS 6.0.1. The good news is that the relatively minor update is expected to become available in a few weeks.
But what is it going to fix? Well, if this unofficial info is to be believed, iOS 6.0.1 will get rid of some really annoying bugs like the horizontal lines appearing at times when typing with the QWERTY keyboard or opening a folder. A bug which prevents the flash from going off in certain situations should also be taken care of, while Wi-Fi support is expected to get improved.
That, and a bunch of other improvements and bug fixes will all be part of the 6.0.1 update, expected to roll out in a few weeks. In addition to that, however, the source mentions that the more major, 6.1 update is also being worked on, though it doesn't believe for it to be ready until early next year. Sadly, there is no info yet what the 6.1 update is going to bring to the table.
source:
BGR