These iOS 14 widget apps have already been installed on 15% of US iPhones since iOS 14 launch
1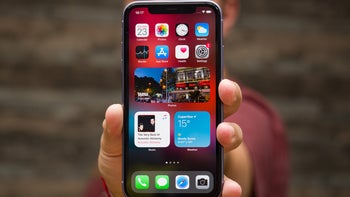 iOS 14
has brought to iPhone users a lot of customization tools, widgets, and other freedom to customize their phone that Android users have been having for quite a while. With the peak of the iOS 14 widgets usage, more iPhone users are focusing on customizing their phones to the best of their needs.
9to5Mac reports
about a
new research publication from Sensor Tower
that details the most popular widgets for iOS 14 have now reached 15% of iPhones in the US.
Widgetsmith
,
Color Widgets
,
Photo Widget: Simple
,
WidgetBox
, and
Photo Widget
are the five most popular home-screen custom
widget apps for iOS 14
. According to the Sensor Tower report, these five widget apps have collectively been installed on 13 million iPhones in the States. The peak of the downloads was in the week of iOS 14's public release, between September 16 and September 21. The downloads of those widget apps reached 3.8 million on September 21.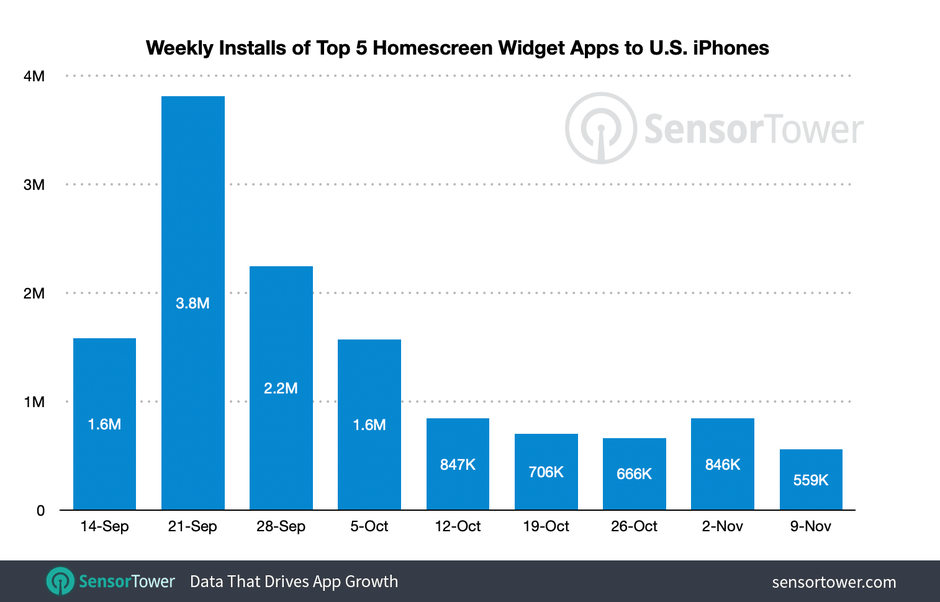 Globally, the five apps have collectively reached an estimated 45 million installs to date.
Alongside those five widget apps, apps that provide home-screen replacement icons, such as
Bras
s, App Icons,
Icon Changer +
,
ScreenKit
, and
Icon Themer
have collectively reached 1.8 million installs in US iPhones.
This report shows iPhone users are interested in customizing their iPhones, adding useful shortcuts or widgets to their home screen. This gives the possibility for developers to come up with innovative ways to approach home-screen widgets and their functionality, and therefore offer more useful features to iOS 14.