Survey shows that 'Do Not Disturb While Driving' makes the roads safer
4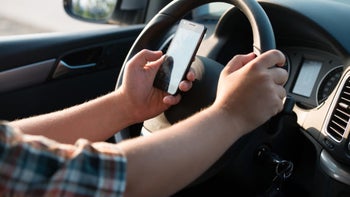 Online car insurance shopping service EverQuote released a report today that indicates Apple and Google's 'Do Not Disturb While Driving' setting has turned distracted drivers into safe drivers. The company's EverDrive app monitors the driving habits of iOS and Android users to help them become better drivers. A survey conducted of 500,000+ EverDrive users revealed that between Sept. 19, 2017 and Oct. 25, 2017, 80% of those using an iPhone had the DND setting enabled (it is on by default). 70% of those using DND continue to leave it set on their iPhone.
Besides the iPhone, the
Google Pixel 2
and
Pixel 2 XL
also have a 'Do Not Disturb While Driving' setting. With this feature enabled, calls, texts and notifications are blocked from going through. It is designed to keep drivers from looking at their handsets while behind the wheel. EverQuote's Safe Driving Report states that 92% of drivers admit to using their phone while driving. On an average trip taking 21 minutes, a driver uses his phone for 88 seconds. Still, it only takes one second for the person operating a vehicle to lose his focus and cause an accident.
The data shows that thanks to DND, phone use while driving declined by 8%. EverQuote says that the feature, together with strict laws, will keep more people alive. In states like New Hampshire, Oregon and Vermont that have strict statutes when it comes to driving, phone use by drivers is the lowest. It is highest in states where there are no restrictions that prevent a driver from glancing at his/her handset while operating a vehicle.
Here are some interesting results from another survey taken of 939 EverDrive users:
41% of EverDrive drivers using Android and iPhone devices didn't know their phones had a DND While Driving feature.
Among drivers who use the DND feature, 75% believe it has made them safer drivers. Only 15% don't believe it made them safer drivers while 10% were unsure.
5% of drivers believe that a GPS system with traffic predicting and time-shortening capabilities would make them a safer driver.
33% of drivers believe that semi-autonomous driving technology, like automated park assist, self-driving autopilot, lane-departure sensors and more would make them safer drivers.
31% of drivers believe that a driving application that monitored and reported their speeding, phone use and driving behavior would help make them safer drivers.
If Apple or Android did not offer the DND feature to users, one in three drivers (32%) say they would download a similar driving application that disables their phones while driving.
While an 8% decrease in phone use behind the wheel might not sound like a lot, it is a start. And consider that 1,000 accidents and 9 deaths a day are chalked up to distracted driving, according to the CDC. If more iOS and Android users were to use a Do Not Disturb While Driving app on their phones, imagine how much safer the roads could be.
To install the EverDrive app on your phone, click on the appropriate link: (iOS|Android)

source: EverQuote