Best Buy has the entire Pixel 3 lineup on sale at big discounts with Google Home Mini included
2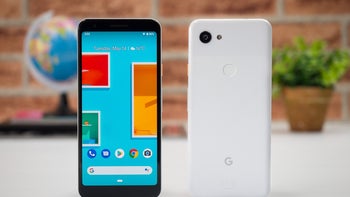 As irresistible as
certain introductory deals
on well-reviewed phones like the
Pixel 3a and 3a XL
may often seem, sometimes it's actually wise to resist them for a little while in anticipation of even bigger discounts. Enter Best Buy's latest round of Pixel 3-series promotions, allowing you to combine existing savings with a hot new freebie.
Google's entire Pixel 3 lineup is eligible for a sweet Google Home Mini gift at the time of this writing, simply requiring an upfront carrier activation or a monthly installment plan. Starting from the bottom of the stock Android food chain, you can get the 5.6-inch
Pixel 3a
for just $299.99 alongside a gratis
diminutive Google Assistant smart speaker
if you don't have a problem activating the unlocked handset on Sprint. Meanwhile, the $399.99 list price is reduced to a slightly higher $349.99 if you opt for Verizon or AT&T right off the bat. Finally, instead of spending $16.63 a month for the Pixel 3a on a two-year device payment plan with Sprint, you can cough up $12.46, or $299 total.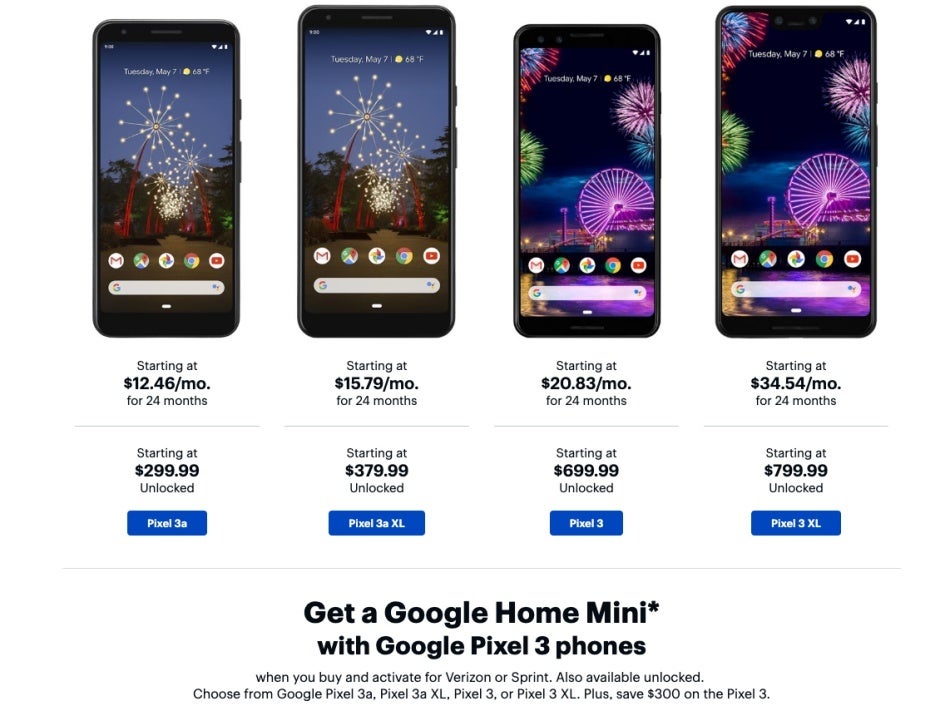 The
Pixel 3a XL
is similarly available at $100 off with Sprint activations or monthly payments, starting at $379.99 instead of $479.99 and fetching $429.99 for Verizon and AT&T customers. Across the board, you'll also score a $50-worth Google Home Mini at no additional charge.
The high-end
Google Pixel 3
is a different story, coming with a free Home Mini at a $200 markdown if you activate the 5.5-inch phone upfront on Sprint or Verizon. Even better, the bundle can be purchased for $20.80 instead of $33.30 a month with two-year Sprint installment plans, amounting to $500 after a total discount of $300 (Google Home Mini value not taken into consideration).
Finally, the Pixel 3 XL is sold at a modest $100 markdown unlocked with AT&T and Sprint activations but also at $300 off its list price for new Sprint lines or accounts on installment plans. Once again, the Google Home Mini freebie is guaranteed regardless of the smartphone purchase option you end up going with.
Check out the deals here