Google Pay continues impressive US expansion with support for 17 new banks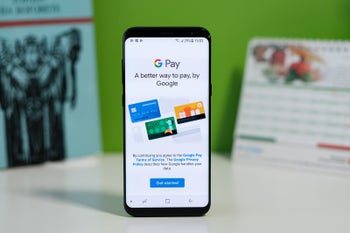 Google Pay may not be as widely used as
Apple Pay
in the US (or around the world, for that matter), but not for a lack of trying. Over the past few months alone, the Android-compatible digital wallet platform
has expanded
to
nearly 70 new banks
in
three different waves stateside
.

Said list is now pretty much unreadable, including a larger number of banks than the human mind can comprehend. We kid, of course, but at the same time, we dare you to read through the entire roster of US-based Google Pay banking partners without falling asleep or developing suicidal thoughts in the process.

While the mobile payment service still has a long way to go before achieving universal global coverage and popularity, the company's continuous US expansion efforts since the 2015 release of Android Pay have brought the rebranded app incredibly close to ubiquity in one of the world's largest smartphone markets.

The platform's greatest advantage over rivals Apple Pay and Samsung Pay is support for phones from a wide range of vendors (running Android 5.0 and above), although in order to actually use the app in a physical store, you also need the respective retailer to have embraced NFC technology.

First things first, if you want to leave your physical bank card at home when going out shopping, you'll need your bank to throw its weight behind Google Pay. The 17 latest institutions to do so are listed as follows:

• Axiom Bank
• BankVista
• Dedham Savings
• First Liberty National Bank
• First National Bank of Hereford
• FNB Oxford Bank
• Kearny Bank
• MidSouth Bank (Salt Lake City,UT)
• Nebraskaland National Bank
• North Country Saving Bank
• Optum Bank
• Red River Bank
• Texstar National Bank
• Two River Community Bank
• Valley Credit Union
• Wakefield Co-Operative Bank
• Washington Savings Bank (Lowell,MA)