Google's I/O keynote livestream: New Pixels? New Android? Cloud gaming? Watch here!
6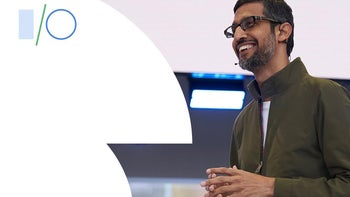 What will the next major release of Android be all about? Are we going to get the "lite" versions of the Pixel 3 phones that we've been hearing so many rumors about? Will the Google Assistant creep us out with a new ability to simulate human behavior? The answers to these questions is what Google's I/O event is all about — the biggest gathering for developers and fans where Google shares what it has been up to for the past year.
Historically, the first beta build for the new Android is made available soon after the official announcement on-stage. So, that's definitely something to look forward to.
We are also hoping to get some more information on Stadia — Google's upcoming cloud gaming service, which may or may not be something to get excited about... it's just too early to tell and Google hasn't shared a whole lot of info about it yet. Especially launch details...
If you want to catch this and much more as it's unfolding live — you can watch the Google I/O opening ceremony / keynote presentation live below. It kicks off at 10 AM PDT / 1 PM EDT / 6 PM BST.