Facebook Portal and Portal+ go after Echo Show with Alexa support and 'Smart Camera'
6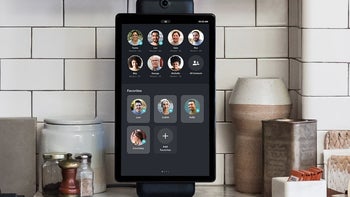 Facebook is finally getting in the consumer hardware-making game, putting not one but two Portal devices up for pre-order after
reportedly pausing development
for a few months to restore customer confidence.

As Facebook points out on the official Portal website, "Alexa features and functionality may differ slightly on Portal and Amazon devices." In other words, certain voice commands and skills available on Echo smart speakers won't work here.

"Hey Portal" is the magic phrase you'll want to use to initiate Facebook Messenger video calls, and yes, you can talk to your friends even if they use the app on their phones.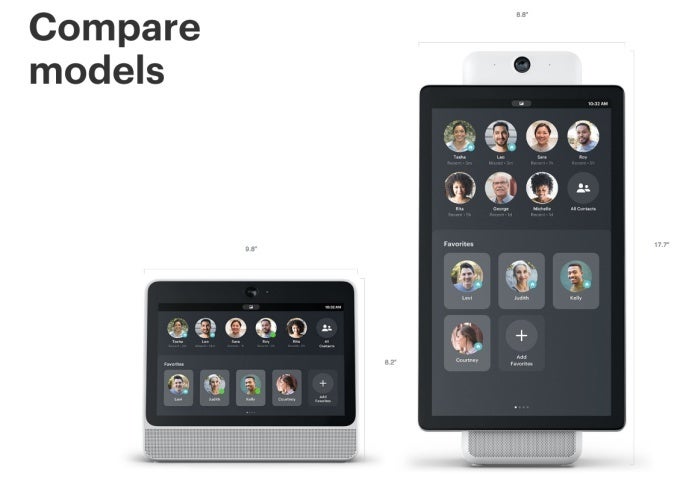 The main difference between the Facebook Portal+ and standard Portal is size, as the latter sports a fairly easy to maneuver 10.1-inch display, while the Plus version bumps that up to a gargantuan, portrait to landscape-rotating 15.6 inches.

That's definitely a cool trick up the sleeve of the Portal+, which also comes with a pair of tweeters, single 4-inch bass, and 20w audio output. The smaller Portal is more modest in terms of sound quality, but both devices feature voice-enhancing 4-mic arrays with 360-degree pickup.

They also share "Smart Camera" technology allowing users to move and talk freely as they're being followed around the room during a call. We know, that sounds a little spooky, but Facebook has an extensive dedicated privacy section on the Portal website detailing everything that might give you pause.

Billed as "private by design", the Facebook Portal vows to never listen to, view or store the contents of your video calls, keeping them secure at al times with strong encryption, while equipping the Smart Camera with "local" AI functionality and eschewing any type of facial recognition. There's also a physical camera cover provided with each Portal and Portal+ unit, as well as a button allowing you to "completely" disable the camera and microphone.

Spotify, Pandora, and iHeartRadio are among Facebook's launch partners, with more to follow, and prices starting at $199. That's obviously how much a single Portal costs right now, with a two-pack available for $298, and the Portal+ fetching a whopping $349 a pop. Actual deliveries are expected to begin sometime next month.
Recommended Stories