Cricket is launching a fresh batch of affordable data plans... with no voice call support
1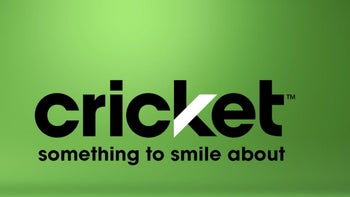 Unlimited data plans are all the rage in today's extremely competitive wireless service landscape, but what if a carrier would eliminate something we often take for granted and rarely use in this modern era of mobile communication to help you save quite a bit of money? We're talking about unlimited, unrestricted access to voice calls, which many cellular companies don't even bother to advertise as key selling points of their plans nowadays.
Cricket Wireless is doing something different, unveiling
three unusually affordable "Simply Data" options
. These plans come with no included talk time whatsoever, starting at $25 a month. That gets you a more than decent high-speed data bucket of 3GB, compared to the prepaid operator's "standard" $30 plan, which comes with only 2GB data, as well as unlimited calls and texts across the US.
The second Simply Data tier includes a whopping 10 gigs of data at a measly 35 bucks, compared to the 5GB offered with a $40 plan that also covers unlimited US calls and texts. Finally, $70 a month ($65 after $5 Auto Pay credit) lets you surf the web at top speeds of up to 8 Mbps until you hit a 30GB ceiling. That may not sound like a great deal, considering Cricket's unlimited everything plans start at $55 a month ($50 with Auto Pay enrollment), but of course, this carrier's definition of "unlimited" data is not... ideal, with speeds capped at 3 Mbps right off the bat.
The new data-only plans will be coming into effect tomorrow, also including unlimited messaging services and 480p video streaming support. Tomorrow, April 9, is also when a $120
Cricket Turbo Hotspot
is expected to launch, alongside a $200
Galaxy S10
discount for folks interested in switching their network. The hotspot can achieve 4G LTE speeds for up to 15 devices at once, while the S10 is slated to drop from a $900 list price to only 700 bucks with eligible number port-ins.
In case you're wondering, Cricket is making these somewhat unusual Simply Data plans initially available with the aforementioned mobile hotspot and "select Cricket network compatible BYOD devices" only, so if you're thinking of buying a phone from the carrier and then not actually using it as a phone, you're out of luck.