How to watch Apple's "It's Show Time" event live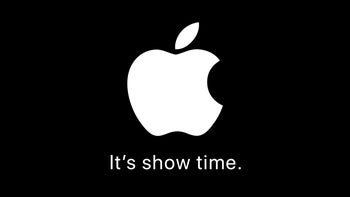 Later today, Apple will hold a special
"It's Show Time"
event at the Steve Jobs Theater in Cupertino. Don't expect new device announcements, however, as the focus of this event will be to shed more light on upcoming Apple services, primarily the company's new streaming service.
Rumors about Apple's Netflix competitor have been floating around for quite some time now, and today we'll be finally getting our first glimpse at the service. Apple has already signed on a substantial number of established and up-and-coming actors and directors to take part in its original series, including M. Night Shyamalan, who is reportedly working on an exclusive thirller series for Apple's streaming service. We've compiled more information about some of the upcoming original series
here
.
Where to watch Apple's "It's Show Time" event:
You can watch the live stream of the event on
Apple's official site
.
The event will kick off on March 25 (later today), in the Steve Jobs Theater in Cupertino. Here's when it starts:
10:00 AM Pacific Daylight Time
5:00 PM Greenwich Mean Time
6:00 PM Central European Time
Join us here, on PhoneArena.com, for the full scoop!