Apple set to sell 440 million iPhone units over the course of 2018 and 2019
40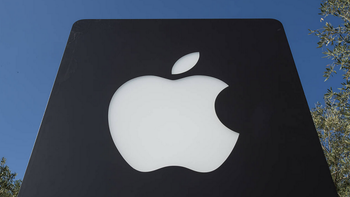 Apple could be set to sell a total of 440 million iPhone units across 2018 and 2019. Despite many claims that the Silicon Valley-based company is facing a sales drop due to the higher cost of the
iPhone X
, analyst Gene Munster expects the brand to sustain a high volume of sales over the course of this year and next.

Specifically, the analyst is forecasting iPhone sales of 220 million units in both 2018 and 2019, which also coincides with Wall Street's estimates. The reason behind this is a new phase of "greater iPhone visibility" which should strengthen future sales despite high price tags and will ultimately bring Apple's active iPhone user base to around 800 million worldwide, representing a figure that will most likely be maintained over the next few years – the American company has historically shown retention rates of over 90% when it comes to iPhone users, suggesting the brand should have no problems keeping its customer base happy.
Beyond 2019, however, Gene Munster doesn't expect the brand to see huge
iPhone sales
or revenue growth. After all, the analyst believes Apple's iPhone upgrade cycle is gradually stabilizing and may have already reached its peak, although the brand could still post growth of between 0% and 5% over the next few years. Nevertheless, because of this, iPhone unit shipments will cease to be the focus of Apple's earnings reports. Instead, the brand's stable iPhone revenues will take center stage in the future alongside the company's investments and growth in other market sectors, more specifically, the brand's services.
Despite these predictions, Apple appears set to have one last shot at increasing its iPhone sales and revenues significantly come September. After all, the popular brand is rumored to be launching as many as four new devices. These will include two premium OLED offerings, currently being dubbed the iPhone X (2018) and iPhone X Plus (2018), a
lower-cost LCD smartphone
that will be called iPhone (2018), and an upgraded iPhone SE, dubbed
iPhone SE (2018)
.