LCD-bearing iPhone (2018) could be offered in blue, pink, and yellow says one analyst
19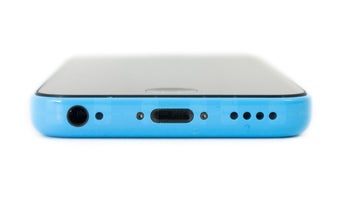 Apple may be planning a number of vibrant colors for the upcoming LCD-equipped iPhone. It has been rumored for some time now that
Apple
has plans for at least three new iPhones in September. Two premium smartphones equipped with OLED displays and a lower-cost LCD model. Now, analyst Jun Zhang speculates the company may cater to its younger audiences through various color options.
In a return to Apple's 2013 ways, Zhang expects the Silicon Valley-based giant to introduce various vibrant color choices for
the LCD device
, expected to simply be called iPhone (2018). Among the options could be blue, yellow, and pink, although if the iPhone 5c is the inspiration behind the move, the company may also go ahead and launch white and green variants of the smartphone. Now, if Apple chooses to do this, the decision to offer vibrant color options would stem from two things, the first being the target audience. With the lower-cost smartphone offering, Apple would not only be targeting consumers on a budget but also younger customers who prefer higher levels of customization, hence the much more vibrant colors. In addition, the decision also looks set to help differentiate Apple's premium iPhone X (2018) and
iPhone X Plus (2018)
, which are expected to stick to much more neutral colors.

Now, aside from the new colors, Apple could also use different materials in the construction of its device. Considering Apple's reputation for premium builds, a return to plastic seems highly unlikely, but the brand could choose to stick with an aluminum build. After all, this would not only differentiate it from the premium lineup's glass finish, but it would also allow the brand to offer a wide range of colors without any production hassle – Apple recently skipped an iPhone X Product (RED) edition due to manufacturing problems that resulted from the vibrant color.
Currently, Zhang's vibrant color comments appear to be pure speculation, but if true, the decision would certainly make sense considering Apple's new product strategy. Furthermore, the move should still allow Apple to position the upcoming
iPhone SE (2018)
below the colorful iPhone (2018).