Apple outs 2nd generation AirPods with longer battery life, 'Hey Siri' and wireless charging
50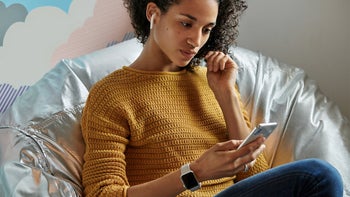 In 2017's iPhone announcement, Apple depicted a new wireless charging case for its AirPods that will go with its AirPower mat, but neither the wireless charger nor the case materialized. Until today, that is, as Apple just
announced
the long-rumored AirPods upgrade. Bear in mind that these are not the
rumored AirPods 2
which may eventually come in the fall, but rather the wireless charging case announcement, plus a new chip that extends battery life significantly. Apple simply calls the buds second generation AirPods, and that's that.
Apple AirPods 2nd generation specs, features and battery
Longer battery life, always-on Siri, and faster connectivity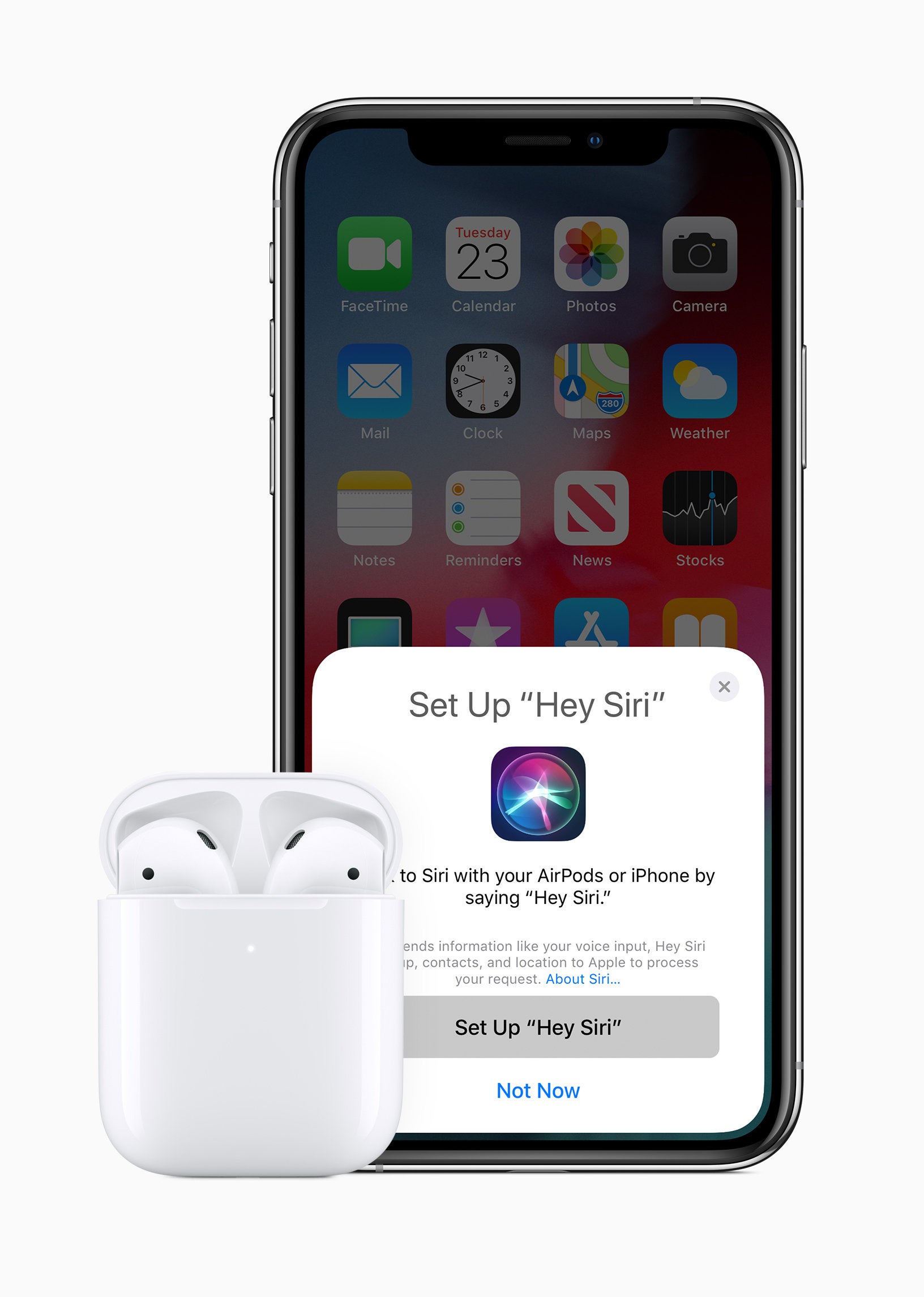 Apple AirPods 2nd-gen with wireless charging case
The long wait for AirPods update is over, and it is well worth it. The improvements implemented in the new pair are far from insignificant. The most important upgrade is swapping the W1 chip design that is in the current AirPods with an updated H1 Bluetooth connectivity chip, likely from the rank that provides the Bluetooth 5.0 connection in the Apple Watch 4.
This homebrew silicon slashes the power draw of Bluetooth and Wi-Fi connectivity compared to
W1
, and improves latency, so we might be looking at longer battery life. Indeed, Apple promises 50% more talk time from the new AirPods though not an extension in listening times. On top of that, "
switching between devices while listening to music on iPhone, Apple Watch or iPad is more seamless than ever with two times faster connect times
." Cool.
Just as rumored, Apple's awesome cable-less Bluetooth earbuds now introduce a Siri agent that will always be listening for your "safe word" command. Another feature common in third-party headphones today that highlights how needed an update of the AidPods was.
Just by saying "Hey, Siri", the new AirPods can be commanded to call someone, play the next song, lower the volume or give you driving directions when paired with your iPhone. Аpple's Phil Schiller also mentions that the new H1 chip has "custom audio architecture" for a "revolutionary audio experience" and "improved synchronization," but the exact effects on the listening and connecting experiences remain to be determined when we grab a pair for review.
AirPods 2nd generation wireless charging case
At last, the wireless charging case is here
Apple's AirPods come with an optional Wireless Charging Case. It offers extra charges for more than 24 hours of total listening time and can be used with any Qi-compatible charging solutions. There is an LED indicator at the front to notify you of the charge status with just a glance, and any AirPods user can get the Wireless Charging Case, even for your first-gen buds.
Apple AirPods 2nd generation price and release date
Spring 2019 brings blossoms and AirPods alike, but will we see a price hike?
For some, the list of new features might have brought joy, but others probably saw a potential drawback from packing so much tech into the AirPods 2. We're talking, of course, about a potential rise in price.
Thankfully, that is not the case, as the 2nd generation AirPods are still $159, though the Wireless Charging Case is $79 as a standalone extra. If you buy both, the price falls to $199 for the set, instead of $238.
As for the release date, Apple says "next week," but they are available for order immediately, and Apple will ship them when the clock strikes midnight on March 25th, just as rumored. The kicker is that there will also be a personal engraving available both for the AirPods and the charging cases for it, nice. Unfortunately, shortly after the pre-orders began, delivery dates slipped into April for the new AirPods plus the Wireless Charging Case, but hopefully, they will be normalized soon. Any takers?
Recommended Stories