Use Apple Pay for $100 and above purchases in the Nike iOS app and get a $20 coupon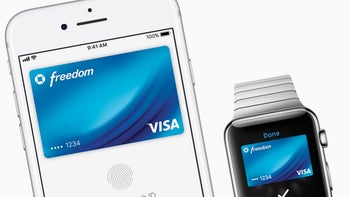 You know what would go great with that substantially marked-down LTE-enabled
Apple Watch Nike+ Series 3 over at B&H Photo Video
? Some cool Nike swag that you can get by using the
sporting goods manufacturer's official iOS app
.

You obviously need to do a little more than just install and open "your personal Nike shop" on a compatible iPhone or iPad. Specifically, you also have to spend a little money (by December 22) to make money (by January 31, 2019).
Even more specifically, you have three more days to make a minimum $100 purchase with Apple Pay and thus qualify for a $20 promo code to be delivered within two weeks of your last-minute Christmas shopping session, according to the terms and conditions
shared by 9To5Mac
.

It goes without saying the $20 e-coupon will have to be used for a future shopping round, and not towards the initial $100 you need to spend to score this sweet discount.

While Apple very rarely offers outright savings on iPhones, iPads, Apple Watches, and other hardware products, these types of Apple Pay promotions have become almost surprisingly frequent occurrences.
Far from suggesting Cupertino's mobile payment service is in some kind of trouble, deals involving promo codes are a great way to incentivize people to continue using Apple Pay, while also keeping partners like Nike,
Ray-Ban
,
Fandango, or Groupon
happy. It's pretty much a win - win - win situation.
Recommended Stories