Zynga to launch new Game of Thrones, Harry Potter and Star Wars games
1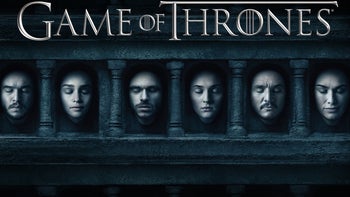 It looks like 2019 shapes up to be a great year for mobile gamers. Zynga, makers of FarmVille, have just revealed their lineup for 2019, which includes at least three high profile IPs: Game of Thrones, Harry Potter and Star Wars.
Zynga has a multi-product licensing agreement with Disney to make a new
Star Wars game
, with the option for a second new game in the future. The game is already in development and it's likely to be released in 2019.
Additionally, Zynga's licensing agreement with HBO gives the company the rights to develop and publish two new mobile
Game of Thrones games
. Zynga also revealed that the first Game of Thrones title will be a Social Slots mobile game expected to launch worldwide in the second half of 2019.
Last but not least, thanks to a new licensing agreement with Warner Bros. Interactive Entertainment, Zynga will develop and publish a new
Harry Potter
Match-3 mobile game. The announcement mentions that the game will be released globally in the second half of 2019, just like the company's first Game of Thrones title.
In the meantime, Zynga is launching its first Match-3 mash-up title – Wonka's World of Candy, later this week. Apparently, the game received enough positive feedback after soft launch, so Zynga expects the title "to steadily attract and entertain new audiences over the following quarters."
Recommended Stories