ZTE to offer a Windows Phone model and a smartwatch in 2014
2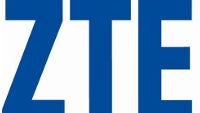 Chinese manufacturer ZTE will be joining other manufacturers in the smartwatch race, starting with the launch of more than one timepiece next year. A published report in the Financial Times on Monday quotes ZTE's executive vice president He Shiyou as saying that "
ZTE wearable smartwatches will be launched as early as the first quarter
."
Apple is expected to release its iWatch device
sometime next year
with a smartwatch also due from HTC
. The ZTE executive added that the company is thinking about producing connected glasses in the future, similar to Google Glass.
With ZTE ranked as either the fourth or fifth largest smartphone manufacturer in the world, depending on who is doing the counting, Shiyou said that the company wants to break into the top three.To reach this goal, ZTE will be focusing on higher-end smartphones instead of low-priced feature phones and entry-level Android handsets. ZTE will also start producing Windows Phone powered handsets once Microsoft completes its acquisition of Nokia. Microsoft brass recently visited ZTE to assure the Chinese based manufacturer that it wants a wide range of handset manufacturers producing Windows Phone flavored models.
"The next three years will be critical for ZTE's devices business. There is a window of opportunity to push ZTE into the top three in terms of market share."
-He Shiyou, executive VP, ZTE
He Shiyou also made comments bound to start a number of rumors. The ZTE executive said that the company is considering making an acquisition or merger to add to its market share in the smartphone industry. Shiyou would not name any specific targets. BlackBerry would seem out of the question considering that the Canadian government has no intention of allowing a Chinese corporation to purchase the troubled handset manufacturer. There is speculation that
a Lenovo led bid for BlackBerry was blocked by the Canadian government
.
source:
FinancialTimes
Recommended Stories