Rumor says Apple's iWatch will come in both men's and women's sizes
28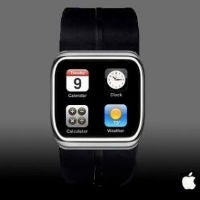 One of the complaints about the Samsung Galaxy Gear was the size. It is quite a big device, especially if you happen to be a woman with a smaller wrist. Well, a new rumor says that Apple may be looking at offering a potential solution to that issue, and may be working on two different sizes for its iWatch - one for men and one for women.
The rumor says that Apple is working on a 1.7-inch watch, which would be aimed more towards men, and a 1.3-inch watch designed for women. The idea comes from Display Search analyst David Hsieh, who has a good track record when it comes to Apple rumors. Although, we would mention that there is no real proof to support this idea, and Apple does have a long track record of testing out multiple sizes for new devices before settling on one design.
The general thinking on Apple is that it doesn't usually launch with too many different options, especially when it comes to size. Of course, that idea about Apple is one that has been held-over from the Steve Jobs days. These days, we have an iPad mini (which Jobs swore would never happen... until it did) and rumors that Apple is working on new
larger sizes
for the iPhone as well.
The iWatch isn't expected to launch until next year, so for now we're still stuck in rumor territory, and we'll just have to wait on real info.