ZTE partners with PCS Wireless
0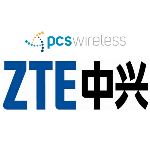 We've known for a while that ZTE wants to make a move into the US Market, and it looks like now the Chinese manufacturer has gotten its first distributor for North America from a partnership with PCS Wireless. This is the deal that ZTE has been looking for as PCS Wireless does have distribution deals with many US carriers including the big 4 and many of the smaller pre-paid carriers.
The deal will bring ZTE devices to both the US and Canada and will cover both GSM and CDMA models. Overall, the announcement was the generic love-fest that you'd expect with ZTE and PCS Wireless praising each other to an extent that would make you start to wonder why, if they love each other so much, this deal hadn't happened before.
About the deal, ZTE USA vice president Jon Parrette said, "ZTE is one of the fastest growing mobile phone manufactures worldwide, currently ranked 4th, and partnering with PCS Wireless, a leader in open market distribution, is a move in the right direction to continue and grow the success for ZTE USA, PCS Wireless and their carrier partners."
It seems the big invasion by ZTE has been scheduled for this year, so we'll have to wait and see what kind of devices and price points the manufacturer hits. Given the
tablet we just saw
, ZTE needs to come a little harder to make an impact in the US.