ZTE nearly doubled its profits in 2014
3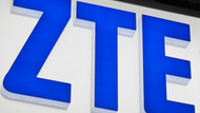 ZTE reported a 94% gain in profits for 2014, led by strong handset sales. For all of last year, ZTE earned $423.4 million compared to the $219 million in profits ZTE reported the prior year. Operating revenue rose 8.3% to $13.1 billion. The same economic dynamics that helped companies like Xiaomi, Huawei, Meizu and Lenovo perform so well last year are behind ZTE's fiscal strength.
ZTE's marketing expenses are expected to rise 50% this year as the company continues to aim for the top in the North American market; that's something that even Xiaomi hasn't felt comfortable doing yet. ZTE does have a goal, and that is to be the third largest smartphone manufacturer in the U.S. by 2017.
That target is not a fantasy for the manufacturer. Last year, ZTE was the fourth largest smartphone producer in the U.S. after Apple, Samsung and LG. ZTE's shipments to the U.S. increased by 50% last year which means that the manufacturer has a growing foothold in the states. Can ZTE get closer to that coveted third spot in the U.S this year? It is way too early to make any proclamations about that. However, if ZTE has another great year like it did in 2014, it should be able to pick up more ground on the leaders.
source:
AndroidAuthority