ZTE Style S and V11-LTE tablet to land on US soil
1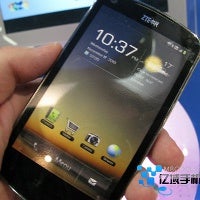 They're made in China. But so is yourclothing and pretty much everything around you, so why not give theseZTE-made devices the benefit of doubt? At least, you should be ableto save a buck, with the ZTE Style S and an upcoming LTE tablet,expected to land on a U.S. carrier sometime around the second half of2011.
The ZTE Style S, also known as the ZTE Skate, is an Android 2.3 Gingerbread handset running on a modestQualcomm MSM7227 chipset. The screen is 4.3 inches in size with arather standard resolution of 480 x 800 pixels. In the photographicdepartment, the Style S offers a 5MP camera on the back and a VGAfront-facing shooter.
But even more exciting is word aboutthe V11 4G LTE-capable tablet with a 10-inch screen sporting aresolution of 1280 x 800 pixels. Don't mistake the reason for ourexcitement – it's the low price we are looking forward to, not theground-breaking specs. Actually, the slate is expected with a 1.2GHzCPU and a 5-megapixel camera on the back, while the front holds a1.3MP shooter. Nothing impressive if you add its hunger for energy – itwill last only 5.5 hours! We have no further details, but we're sure to hear more about these as their launch approaches, so stay tuned.
source: CTIA and Electronista