ZTE Axon 7 receives flawed Android 8 Oreo update that must be sideloaded using an SD-card
2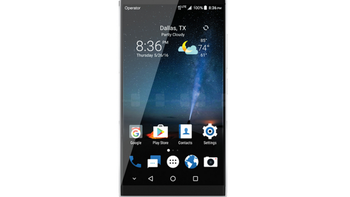 ZTE Axon 7
owners were receiving beta versions of the Android 8 Oreo update just before
the U.S. placed an export ban on the company
. Now that the export ban has been lifted, ZTE has disseminated the final version of the update. But this build happens to be the same as the last beta version with an updated Android security patch (July 2018). And that means that the Android 8 Oreo update is going to bring problems to those rockin' an Axon 7.
Apparently, that last beta version of the Android 8 Oreo update for the Axon 7 had some issues. According to those complaining on Reddit, the phone started to overheat, there were problems with connectivity, the build was lacking support for Google's Daydream VR platform, and more. Those problems will continue in the so-called "stable build." And to cap it off, due to encryption issues that the phone was having with OTA updates, users have to sideload the new files using an SD card. And that means that the Axon 7 needs to go through a factory reset before the update is installed.
After all of this aggravation, the good news is that Axon 7 owners are reporting that their handset is zippier with fewer app crashes. Daydream, of course, isn't available, but the phone's performance is described as stable with "decent" battery life.
The ZTE Axon 7 was originally released back in May, 2016 with Android 6.0 Marshmallow pre-installed. It was later updated to Android 7.1 Nougat before the new update to Android 8 Oreo.