Your Android device needs a charge? Here Comes the Sun!
8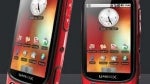 One of the major complaints from those who use handsets loaded with the Android OS is that the battery seems to run out early. Most handset users don't like to carry their A/C wall charger with them, and if they do have the charger, there isn't always a place to plug it into. That is why the Umeox Apollo offers a very interesting option for recharging-solar power. The handset was recently introduced at the MWC in Barcelona.
Two variants are being produced. One model (MTK6573) is made for U.S. users, runs on AT&T's frequencies, and is expected to launch in Q3 of this year. The other model (MTK6516) is designed for Europe and much of Asia and should be released next quarter..
Spec-wise, this phone is already well behind the curve with a 3.2 inch display with resolution of 320 x 480. The Apollo has 1GB of internal storage and does come with a microSD slot. There is a 3MP camera on the back and the device comes with an FM radio.
According to the manufacturer, it will take 2.5 hours of sunlight to have the tank filled for every day usage. On the other hand, going from empty to full will require a fairly hefty 17 hours of sunlight. There is no word on how much the unit will cost.
source:
MobileCrunch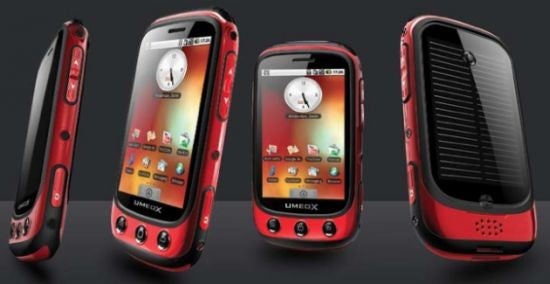 The Umeox Apollo uses solar power to get the Android device running