Yes, a Porsche Design Huawei P20 will be unveiled on March 27, too (Updated)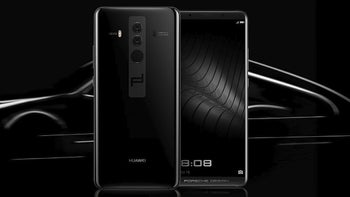 UPDATE
: We've just received an image that confirms Huawei will launch a luxury smartphone alongside the
P20
series. The new phone will be available on the market as Porsche Design Huawei
Mate RS
and it will most likely cost a small fortune.
We're just one day away from
Huawei's big P20 reveal
, but we already know quite a lot about the company's upcoming flagships, including how much they will cost in Europe.
One thing that we didn't know is that Huawei plans to launch a luxury version of the P20 on March 27, along with the other two top-tier smartphones that we already know about – the
P20
and
P20 Pro
.
The information has been recently confirmed by Huawei, as the company's Twitter handle posted the following message over the weekend: "
The quest for perfection continues with heritage brand @PorscheDesign. The future of luxury meets the future of technology. #DiscoverExceptional on 27.03.2018
."
Aside from the more expensive materials, the Porsche Design version of P20 is likely to pack more storage and, perhaps, additional RAM in comparison with the regular model. It is yet unclear where exactly the Porsche Design Huawei P20 will be positioned price-wise, but it's like to be more expensive than the
P20 Pro
.
I guess we'll learn more in less than 24 hours, so if you plan to land a pre-order on Huawei's new P20 series, then know that there's a luxury alternative in the pipeline as well.