Xolo plans to launch Windows Phone 8.1 handsets next year, Microsoft has to announce the OS first
7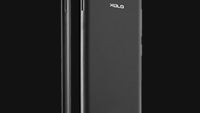 Similar to what's happening in China, local smartphone brands have become hugely popular in India in the last few years. All Indian-made smartphones are running Android at the moment, but things will seemingly change in 2014.
Xolo, one of the well-established Indian smartphone makers, is planning to release Windows Phone 8.1 handsets and Windows tablets next year (becoming the first Indian company to do this).
The Economic Times (Indian edition) has it that Xolo's first WP handset could be launched "by early next quarter", so it may hit shelves as soon as January.
Unlike other Indian companies, Xolo manufactures only "premium smartphones" and doesn't seem to be interested in developing ultra-cheap devices. In India, ultra-cheap means under $100 off contract. And yet, the company's first Windows Phone handset will not be expensive, possibly costing between $150 and $300 according to the publication.
All this is interesting because, at the moment, we don't even know if Nokia will upgrade its Windows Phone 8 line-up to WP 8.1. And here we have a company (not known internationally) coming to say that it's almost ready to commercialize a handset running the upcoming OS. Still, since
Windows Phone 8.1
may not be announced by Microsoft until April 2014, it remains to be seen if Xolo's plans can become reality as soon as the company is hoping.
Before introducing Windows devices, Xolo will celebrate another first: it's going to be the first Indian company to start selling a 4G TD-LTE smartphone. The handset should be available later this month via Bharti Airtel, India's largest mobile operator.
Last year, Xolo became the world's first hardware maker to launch an Intel-based smartphone: the
Lava Xolo X900
(this, of course, is running Android).
source:
Economic Times India
via
WMPoweruser