Xiaomi to partner with Three, owned by Asia's richest billionaire, for overseas expansion?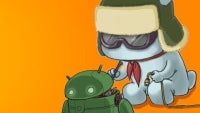 Xiaomi Inc, a Chinese vendor notablefor its aggressively-priced handsets, is looking to secure anoverseas expansion deal with 3 (Three), a mobile carrier owned byAsia's richest man - Li Ka-shing. The 85 year old Hong Kong businessmagnate, whose net worth amounts to $28.8 billion, is head of aglobal business empire - Hutchison Whampoa. It spanstelecommunication operations in 14 countries along with ports,real estate, infrastructure, and retail businesses. In addition, Hutchison owns stakes in Facebook, Spotify, Waze, and Summly. It seems Mr. Ka-shing has a fine flair for young and promising companies. It's no surprise then that he's set his sights on Xiaomi, as it's one of the most popular smartphone brands in China.
The Chinese vendor will partner with 3 Hong Kong tolaunch its flagship phone, the Mi 3, in the country. Presumably, itwill be looking to extend this cooperation into the internationalmarkets in which the carrier operates. Outside of China, 3 is presentin Australia, Austria, Denmark, Indonesia, Ireland, Italy, Sweden,and the UK. This makes a list of countries that the company couldgrace with its smartphones sometime in the future. However, the firstplaces outside of China in the pipeline are Indonesia and Vietnam, while Singapore is already done, and Malaysia is in the plans.
Xiaomi's initiative for partnering with3 is spearheaded by none other than Hugo Barra, former VP of ProductManagement for Android and current Global VP at the Chinese vendor."We would love to partner with Hutch in other markets, forexample, Indonesia and Vietnam where Xiaomi plans to roll outproducts in the coming months." he said at a Hong Kong event.
Last Sunday, Xiaomi unveiled a $1615.5-inch phablet, the Redmi Note. Alas, this one is only available inChina for now. Let's hope that Xiaomi's future expansion into theWestern world will go over smoother than Meizu's (a rival to Xiaomi)scramble to the French market. About two weeks ago, it launched itscurrent flagship, the Meizu MX3, in France at the salty price of $763(549 euros) for the 16GB variant. Meanwhile, the 128GB version of theMX3, which is the most expensive, costs about $650 in China.