Xiaomi's going to release more than ten 5G smartphones in 2020
1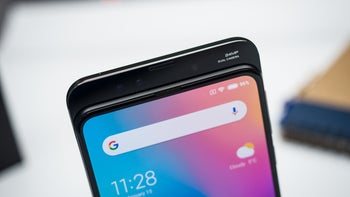 Xiaomi became one of the first smartphone manufacturers to enter the 5G market when it introduced the Mi Mix 3 5G earlier this year. The company has since announced two other smartphones – the Mi 9 Pro 5G and
Mi Mix Alpha
– but starting next year it'll be going all-in with 5G support.
Speaking at the World Internet Conference (
via
Reuters
) in China yesterday, Xiaomi CEO Lei Jun revealed the company is currently preparing more than ten 5G-ready smartphones for launch next year. These will cover all pricing segments ranging from the low-end tier to premium flagships.

Xiaomi says the decision to focus so heavily on 5G-ready smartphones next year was prompted by the early success of its current 5G models, particularly the Mi 9 Pro 5G, which have exceeded expectations. The company is, therefore, hoping an entire range of compatible smartphones will continue to perform well as demand for 5G devices continues to increase across the globe. However, strong sales growth is far from guaranteed.
Rivals Samsung and Huawei will undoubtedly release entire portfolios of 5G devices next year as they continue to fight for market share while Apple's expected to introduce its
first 5G iPhones
next September. The likes of
Nokia
and Sony, on the other hand, are reportedly developing their first 5G devices and even poor old HTC's apparently preparing a 5G smartphone that'll arrive in early 2020.