Xiaomi prepping a 64-bit smartphone and a 4G-enabled Red Rice model?
11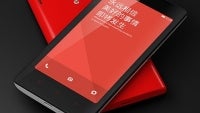 Xiaomi doesn't want to be late for the64-bit switch, it seems. Not that we would have expected anydifferent from the meteoric Chinese start-up. According to insiders,the vendor is preparing a 64-bit smartphone based on MediaTek'squad-core MT6732 chipset. This one is powered by four Cortex-A53cores clocked at 1.5GHz and a Mali-T760 graphics chip - a capableconfiguration, overall, especially given Xiaomi's famously lowprices.
In addition, the vendor is working on a4G-enabled version of its Red Rice smartphone that utilizesMediaTek's 32-bit MT6596 octa-core CPU. It has four cores running at2.2-2.5GHz, and another four capped at 1.7GHz. In addition, thispiece of MT silicon offers 2K and 4K video recording and playbackcapabilities, and relies on a PowerVR series 6 chip for its graphicsmuscle. These are flagship-level specs, but interestingly, Red Riceis Xiaomi's budget series. It looks like the Chinese maker is aboutto ruffle the competition's feathers!
The most recent news regarding Xiaomihave been exclusively bright. Yesterday, we learned the company willbe following up its flagship phone, the Xiaomi Mi-3, with aSnapdragon 801-powered, prettier Xiaomi Mi-3S. In addition, thevendor is planning to sell 40 to 60 million of its "cheapium"handsets this year, after it managed to rack up 11 million sales inthree months. Copycat or not, Xiaomi is becoming a force to bereckoned with.
via GFor Games