Xiaomi sold 11 million smartphones in three months, aims to push 60 million units in 2014
12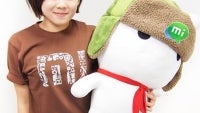 It's the end of Q1 2014, and China'sXiaomi is boasting with a record 11 million smartphones sold andshipped across the past three months. That's an extremely impressiveachievement for a small four-year old Chinese company. Consider thatSamsung, with its humongous scale and gargantuan marketing presence,managed to sell 30 million Galaxy S4 handsets in three months lastyear. Today, Xiaomi is just 4 million sales short of reaching half ofthe South Korean giant's numbers. It seems they don't call Xiaomi"China's Apple" for no reason. The company is growingastonishingly fast on the backs of its extremely low-priced handsets,which the Chinese market gobbles by in the hundreds of thousandsminutes after their launch.
Xiaomi's massive success is alreadysparking a new surge of confidence in its CEO, Lei Jun. Last year,the company saw a growth of 160% from 2012, with sales amounting to18.7 million. Reflecting on the news, Jun raised his sales target for2014 from 40 million to 60 million units. It will be very interestingto see if Xiaomi will sustain and advance its momentum to achievesuch an impressive milestone. Or who knows, maybe the company has itall figured out and is actually aiming towards exceeding it.
In addition to selling smartphones likehotcakes, the Chinese vendor is planning a successive globalexpansion for 2014 that will see it reach Indonesia, Vietnam,Malaysia, and Europe. Meanwhile, the company's VP and ex-Googleexecutive Hugo Barra confirmed that Xiaomi's latest model, the Redmi Note,will be available internationally in May. The phablet offers uppermid-range specs at what could be considered an entry-level price.
via AndroidHeadlines