MediaTek announces quad-core 64-bit LTE mobile chipset, launches new motto instead of octa-core silicon
11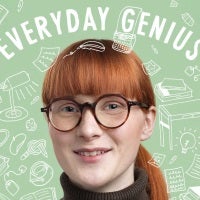 At MWC 2014, Taiwanese silicone slinger MediaTek announced one of
expected two 64-bit LTE chipsets
for mobile devices. It's the quad-core MT6732, a competitor to Qualcomm's 64-bit Snapdragon 410 in the "super-mid market" segment, as the company named it. Thanks to MediaTek, we now know how to define the rising number of phones that deliver more than one would expect from their price tags.
The MT6732 chipset is a configuration of four 64-bit ARM Cortex-
A53
CPU cores, a highly advanced 16-core Mali-T760 GPU, a multi-mode 4G LTE modem, and an imaging chip. While they aren't benchmarks busters, the low-power A53 cores are a substantial upgrade over the 32-bit A7 cores they succeed. In tests, they
edge
the performance of the A9 cores while cutting down on power costs.
As for the T-760 GPU, ARM claims it has a whopping 400% increase in energy efficiency to the previous generation Mali-T604 chip. In addition to being OpenGL ES 3.0, OpenCL 1.2, and Direct3D 11.1-compliant, the 16-core GPU features power-saving technologies, such as ARM Frame Buffer Compression and Smart Composition. Both optimize the data transfer, cutting power costs by up to 50% each in the process.
The 4G LTE modem supports Category 4 speeds of up to 150 Mb/s downlink and 50Mb/s uplink. The 3G/DC-HSPA+ network speeds are maxed out at 42Mb/s downlink, 11Mb/s uplink. TD-SCDMA and EDGE are supported for legacy 2G/3G networks. Dual-band Wi-Fi and Bluetooth 4.0 round out the MT6732's connectivity package.
The chip features a pretty standard set of multimedia capabilities. It supports low-power 1080p, 30fps video playback for media encoded with H.265 and legacy H.264 codecs. It offers 1080p, 30fps H.264 video playback and recording. The chipset features an integrated 13MP camera image processor with support for "picture-in-picture", "video-in-video", and, *gulp*, Video Face Beautifier. If we here at PA suddenly start looking more fabulous in our video appearances, you'll have to thank MediaTek. The MT6732's multimedia feature-set is completed by the company's proprietary ClearMotion and MiraVision algorithms for jitter reduction, smooth playback, and "DTV-grade" picture quality.
Unfortunately, it will be a while before we see MediaTek's new silicon in production devices. The MT6732 platform will be commercially available by the end of the year. It is the norm, however, for chip manufacturers to announce their new products in the beginning of each year, and start production near its end.
Although nothing about the alleged 64-bit octa-core MT6752 was announced at MWC, MediaTek used the opportunity to introduce its new motto, called Everyday Genius. In short, the company is motivated to strive for maximum production efficiency (high yields, low costs) in an effort to make information technology increasingly affordable to people - from established consumers, to those who might be going online for the first time in their lives via their newly-purchased smartphone.
source: MediaTek
Premium technology at a mainstream price point will fuel the next global wave of smart devices
TAIWAN, Hsinchu – 23 February, 2014 – MediaTek today announces the 64-bit LTE SOC MT6732 at the Mobile World Congress in Barcelona, Spain. The MT6732 delivers a next-generation computing system consisting of a coherent 64-bit ARM Cortex-A53 cluster and Mali-T760 GPU – providing next-level 64-bit mobile computing and LTE for the rising Super-mid Market, consisting of billions of consumers ready to adopt smart devices with premium features at mainstream prices – many for the very first time. The MT6732 platform delivers:
Next-Generation 64-bit Mobile Computing System
Quad-core, 1.5GHz ARM Cortex-A53 processor system, delivering the performance boost and 64-bit CPUs that will become mainstream in mobile devices
Next-generation Mali-T760 GPU with support for the Open GL ES 3.0 and Open CL 1.2 APIs and premium graphics for gaming and UI effects
Advanced Multimedia Features
Supports low-power, 1080p, 30fps video playback supporting the emerging video codec standard H.265 and legacy H.264 and 1080p, 30fps H.264 video recording
Integrated 13MP camera image signal processor with support for unique features like PIP (Picture-in-Picture), VIV (Video in Video) and Video Face Beautifier
MediaTek ClearMotion™ technology eliminates motion jitter and ensures smooth video playback at 60fps on mobile devices
MediaTek MiraVision™ technology for DTV-grade picture quality
Integrated Multi-mode 4G LTE Modem
Rel. 9, Category 4 FDD and TDD LTE (150 Mb/s downlink, 50 Mb/s uplink)
3GPP Rel. 8, DC-HSPA+ (42 Mb/s downlink, 11 Mb/s uplink), TD-SCDMA and EDGE are supported for legacy 2G/3G networks
Integrated Connectivity Solutions
Supports dual-band Wi-Fi to effortlessly connect to a wide array of wireless routers and enable new applications like video sharing over Miracast
Bluetooth 4.0, supporting low-power connection to fitness gadgets, wearables and other accessories such as Bluetooth headsets
Following the launch of the world's first 4G LTE Octa-core smartphone SOC – MT6595 – earlier this month, we are quickly expanding our LTE offering across a range of performance points to meet the growing demand for smartphone devices across all markets. The MT6732 provides excellent performance and a very comprehensive feature set.
...added Jeffrey Ju, General Manager of the MediaTek Smartphone Business Unit.
MediaTek wants to make the world a more inclusive place, where the best user experiences and fully connected does not mean expensive," said Johan Lodenius, Chief Marketing Officer for MediaTek. "We are committed to power devices that accelerate the global demographic and cultural transformation. Inclusiveness is such an important part of MediaTek's vision, which is why we strive to put technology in the hands of everyone, to enable everyone to be an everyday genius.
The MT6732 platform will be commercially available by Q3 of 2014, with devices expected by the end of the year.
About MediaTek Inc.
MediaTek is a pioneering fabless semiconductor company, and a market leader in cutting-edge systems on a chip for wireless communications, HDTV, DVD and Blu-ray. MediaTek created the world's first octa-core smartphone platform with LTE and its CorePilot technology released the full power of multi-core mobile processors. MediaTek [TSE:2454] is headquartered in Taiwan and has offices worldwide. Please visit www.mediatek.com for more information.
Press office: