Xiaomi Mi Note 2 to offer version with curved-edge screen, Force Touch and 6GB of RAM?
10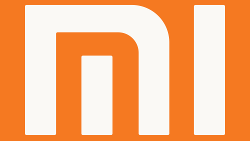 Expected to be unveiled before the end of the year, on Thursday the Xiaomi Mi Note 2 was the subject of some 'leaks' on China's Weibo micro-blogging site. Some interesting speculation pertaining to the phablet was outed. For example, the high-end version of the Mi Note 2 is rumored to be equipped with Force Touch. This is the technology that Apple calls 3D Touch and can differentiate between a hard tap, a regular tap, and a light tap on the display. Each tap would result in a different response from the handset.
The Xiaomi Mi Note 2 is expected to offer a 5.7-inch display. The screen on the regular (non-curved) version will come with a 1080 x 1920 resolution. The pricier model will offer a 5.7-inch curved-edge screen with a 1440 x 2560 resolution. There will be three variants of the phone overall, according to the leak. Buyers can select from a model with 4GB of RAM and 32GB of internal storage, or 6GB of RAM with 64GB of internal storage. The model with the 2K curved-edge screen will come with 6GB of RAM and 128GB of internal storage.
Both the 6GB RAM/64GB storage model, and the curved-edge 6GB/128GB storage model will sport a dual camera setup on the back of the phone. Both cameras will be 12MP. The phone with the 4GB RAM/32GB storage configuration will carry a single 16GB camera on the back. All models are said to use the ultrasonic fingerprint scanner that is hidden under the display. Driving the handsets will be the Snapdragon 820 or Snapdragon 821 chipsets, and NFC support is said to be included. A 4000mAh battery will power up the three versions of the phone, all with Quick Charge 3.0. This will allow the batteries on the three models to charge as much as four times faster than current Xiaomi models.
Pricing is expected to start at the equivalent of $376 USD for the 4GB RAM/32GB storage model, running up to $451 USD for the 6GB RAM/64GB storage model. The unit with the curved-edge display and the 6GB RAM/128GB storage configuration, is rumored to carry a $526 price tag. That would make it the most expensive phone ever sold by Xiaomi.
Of course, this is all speculation and chatter for the time being. And that means we would suggest taking this story with a grain or two of salt.
via:
Mobipicker