Xiaomi Mi MIX 2 to boast a 93% screen-to-body ratio
61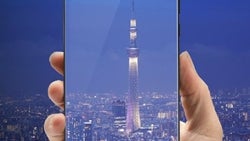 2016 saw a lot of new and exciting smartphones hit the scene, but few raised as many eyebrows as the
Xiaomi Mi MIX
. For many years, manufacturers have continued to increase the screen-to-body ratio of their premier handsets, but Xiaomi really grasped the nettle and took things to the next level. With an 84.16 % screen-to-body ratio, the MIX's numbers aren't
quite
as impressive as
the 91.3% first claimed at announcement
, but still ahead of most of its peers. According to the latest rumors, the successor to the MIX will make the jump once more, with the display accounting for 93% of its overall footprint.
Of course, since Xiaomi's suggested figures were quite a way off the mark, it could be that exaggeration is in play once more. Also, given that we're at the rumor stage, we're not going to get too carried away in excitement. Still, with
the Galaxy S8
en route
with its purported Infinity Display
and the
LG G6
rocking the button-less front, it's clear that OEMs have declared war on bezels and physical keys. As more of the big names align their designs with these emerging trends, Xiaomi will need to bring its A Game -- particularly with the second-coming of the Mi MIX.
Like the current Mi MIX, it's also being suggested that the MIX 2 will offer a ceramic version, and is being prepared for arrival at some point later this year. As we hear more details with regards to this device, we'll be sure to share them with you, so stay tuned.