World's biggest carrier and Apple approaching a big iPhone deal
18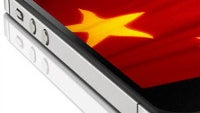 China Mobile
, the world's biggest carrier with over 740 million mobile subscribers,
is close to signing a deal with Apple to carry the iPhone
. The world's largest operator is on the brink of getting its 4G license this year and with a new iPhone expected to get unveiled on September 10th, the timing would be perfect.
"Both sides sounded keen (during recent talks),"
China Mobile Chairman Xi Guohua said in a news conference after unveiling the carrier's financial results for the first half of the year.
China Mobile spent nearly $2.32 billion (14.2 billion yuan) on phone subsidies in the first six months of 2013. With the iPhone in its portfolio, that sum will probably grow even higher in the second half of the year.
The deal would be a hugely important milestone for Apple, a company that has been struggling to get a foothold on the world's largest phone market China. Samsung and Lenovo are among the best selling companies there, and others like local Huawei, ZTE, Coolpad and Yulong all have huge marketshare with their Android devices.
source:
Reuters