Windows Phone Tango will speak 120 languages, might bring native C++ support
5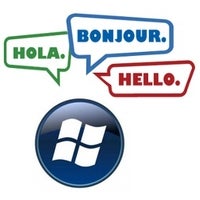 Several interesting details regarding the next Windows Phone update were revealed at a recent developer presentation, which took place in India. According to people who attended the event, the next Windows Phone iteration,
codenamed Tango, will support 120 different languages
. In comparison, that figure stands at 35 with Mango, while iOS and Android support 34 and 55 languages respectively.
With its extensive language support, Windows Phone Tango will have a greater potential of penetrating into markets where its current presence can be described as negligible, such as China and India. Additionally, since Nokia handsets are pretty popular in developing countries, it will be a tad easier for the Finnish company to push its Windows Phone devices and strengthen its presence in such markets.
What was also said during the aforementioned presentation was that the upcoming Windows Phone update will support native C++ code. This could be a big deal for developers as it will allow them to squeeze more performance out of the handset's hardware. Currently, WP7 apps are crafted using a platform based on Silverlight, which gets the job done for the most part, but leaves a lot to be desired when it comes to developing heavier applications.