Windows Phone Tango update to bring groups of Live Tiles, redesigned media controls?
10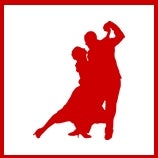 We don't know anything for sure about the upcoming
Windows Phone Tango
and Apollo updates, but if we take the hint from Microsoft's Joe Bellfiore about the names sounding pretty, those are indeed the updates that we should expect. To get a bit more specific - with Tango we can get groups of Live Tiles and redesigned media controls, if we are to believe a trusted tipster bringing a scoop to Michael Gillett, MVP in Windows Live and Senior UK Microsoft Student Partner.
The first and biggest change is said to be
groups of Live Tiles
that could work similarly to the way Groups of tiles are handled in Windows 8, and not in a iOS-like manner.
The other thing that will change is
media controls
which will shrink to smaller size.
Now, take this with a grain of salt like any rumor, but it seems like a logical thing to happen with Windows Phone. How do you like the two new ideas of groups and smaller controls?