Windows Phone 7 to get WordPress app?
2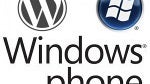 It seems that folks from Automattic have started work on a WordPress app for Windows Phone 7, one more reason for Windows Phone 7 users to rejoice and one more step towards global domination for WordPress. It seems that WordPress has reserved a
subdomain
(windowsphone.wordpress.org) for Windows Phone 7, which shows a protected screen requiring login and password. WordPress can now boast with an app for almost every mobile OS. In addition, if Automattic rushes development, it could be the first blog app for WP7.
What could be the key features of the WP7 app? First of all, the app can make use of LiveTiles, which would differentiate it from apps for other OSs. What we would be glancing at in the tile is an open question – it could be posted images, comments, we are yet to see. Second of all, with social network integration being a key concept in WP7, it would be a nice addition to have the blogging platform join in for a unified experience.
source:
Blog Herald