Windows 10 Mobile preview 15223 sent out to fast ring subscribers
2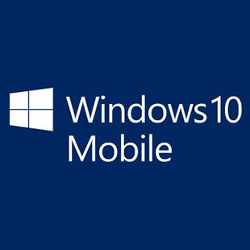 Those Windows 10 Mobile users subscribed to the fast ring are now getting access to preview build 15223. Fast ring members get first crack at a new Windows 10 Mobile build, but because this software is not thoroughly tested, there are often some kinks and bugs. That is the price that must be paid for being first to install the latest version of Windows 10 Mobile. Those opting for the slow ring get a more refined and tested build, but they have to wait for the software to be ready for prime time before installing it.
As we said, the fast ring subscribers are receiving build 15223. The changelist isn't long, but it does include the following:
We fixed an issue where only the first VPN profile was being displayed in the VPN settings page via Settings > Network & wireless > VPN.
We fixed an issue where a meeting Time Zone was garbled in Chinese or Japanese.
Based on Insider feedback, we have changed "Phone Update" to "Windows Update" under Settings > Update & security.
OK., so this isn't the most exciting Windows 10 Mobile update ever disseminated. Still, as long as Microsoft continues to support the software, you never know when some noteworthy changes might appear.

source: WindowsCentral