Windows 10 Mobile OTA update has officially begun, confirms Microsoft
26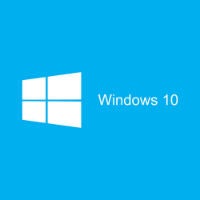 Yesterday,
rumors began swirling around
that the
Windows 10 Mobile
update was on the cusp of its grand roll-out. At the time of these initial reports, it hadn't been established precisely which older Windows Phone handsets would be in receipt of the newer software. As expected, Redmond has today confirmed Windows 10 Mobile's OTA, along with a list of the specific beneficiaries.
Thankfully, plenty of older devices have been drafted in for the latest edition of Microsoft's mobile firmware. Here's a run-down of those handsets that will be getting the Windows 10 Mobile update as of today:
Lumia 1520
Lumia 930
Lumia 640
Lumia 640XL
Lumia 730
Lumia 735
Lumia 830
Lumia 532
Lumia 535
Lumia 540
Lumia 635 1GB
Lumia 636 1GB
Lumia 638 1GB
Lumia 430
Lumia 435
BLU Win HD w510u,
BLU Win HD LTE x150q,
MCJ Madosma Q501
Users can also download the Update Advisor app to check their device's aptitude for Windows 10 Mobile. Though the OS has been bundled with newer handsets for a while, only now has it been primed for compatibility with pre-existing Windows Phone 8.1 handsets.
For the time being, it doesn't look like Windows RT tablets are seeing any of Windows 10. It is likely, however, that today marks the very first wave of updates, and here's hoping Microsoft will better clarify the situation in the very near future.
Features include Continuum, Windows Hello and the Cortana voice assistant, as well as the usual array of more general performance tweaks and bug fixes. If you are running Windows Phone 8.1, be sure to grab the Update Advisor app, and let us know in the comments if your device has been deemed worthy of the new software.