Windows 10 mobile update reportedly to be released tomorrow
17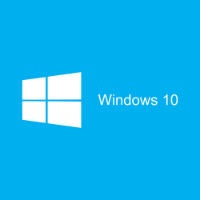 Just over seven months since Windows 10 was officially released for traditional PCs and four months after the first Windows 10 phones were released, it looks like Microsoft is finally ready to release Windows 10 upgrade for more devices. Although, there is still a lot of uncertainty and strangeness about the way the update will be released.
According to a new report, Microsoft will release the Windows 10 update tomorrow, March 17th. There are a couple strange things though. First of all, it is unclear what devices will be eligible for the update and what devices won't get it. For example, it is unclear if any Windows RT tablets will be on the list for the update. It is also unclear how the rollout will work. So even if you have an eligible model device, it's unknown if all units of that device will be able to get the update right away. Lastly, the report claims that this will be a "pull model" update, meaning that if your device is eligible and part of the initial rollout, it won't automatically be pushed to your device. Instead, you'll have to manually check to see if you're one of the lucky ones able to get Windows 10.
Presumably, we'll get more details on how this will all work tomorrow. Assuming the report is accurate, Microsoft will likely be more transparent about what devices will be able to get the update. We'll keep you updated, and be sure to let us know if you see the update coming through.