Wikipedia overhauls the beta version of its Android app, now allows users to edit articles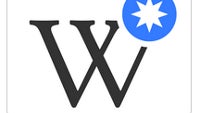 Wikipedia, which is the largest encyclopedia and among the largest websites to have ever graced the Internet, has completely revamped the beta version of its Android app on Google Play. As usual, the beta version of the app is the playground for most of the new features that will eventually make their way to the official version. It is certain that most of these will eventually make their way to the main Wikipedia app. Let's see what the refreshed Wikipedia Beta has in tow for us!
For starters, the interface of Wikipedia Beta has received the flat design treatment and now comes with eye-pleasing visuals. As a whole, the design stands in stark contrast with the Gingerbread-like appearance of the official app, which is already getting quite long in the tooth.
Wikipedia Beta has also been graced with a convenient sliding menu, which adopts most of the spic and span features, such as History, Bookmarks, and Random article. Additionally, a table of contents for each article now allows users to conveniently jump from section to section. Nifty.
Among the other notable additions is one of the core aspects of the encyclopedia itself – editing. That's right, you can now log in into your Wikipedia account and edit any article, which is an important functionality that the official app is devoid of. Additionally, Wikipedia Beta now allows users to read a given article in any of the languages that it's available in, not just English.
Last, but definitely not least, comes the added support for the Wikipedia Zero initiative. The latter is a collaboration between Wikipedia and certain carriers across the globe that allow users to browse the online encyclopedia without being charged for the traffic they generate.
Hopefully, the overhaul will land on the official Wikipedia app soon, but until then, you can go ahead and give its beta version a try.
Download: Wikipedia Beta (
Android
)